Bridal Makeup
We're basically full-time beauty investigators, but we are far from mad about it. Rekha s recreates her own wedding makeup in this in-depth Skin and places an emphasis on skin care as an obligatory part of every beauty routine. After creating a rose gold eye shadow look with cat eye liner perfecting her complexion and putting on falsies, she will show you how to get a peachy, neutral lip look or a dark, moody lip to choose based on your personality.
Pre – Bridal Makeup
We all know that every bride-to-be wants to look the finest on her big day. Pre-bridal sessions are all about body cleaning, getting extra hair waxed, exfoliating skin, and even making sure your nails are glossed to perfection. … Certain sessions such as facials, laser treatments or any type of hair colour and straightening also come under the umbrella of pre- bridal sessions.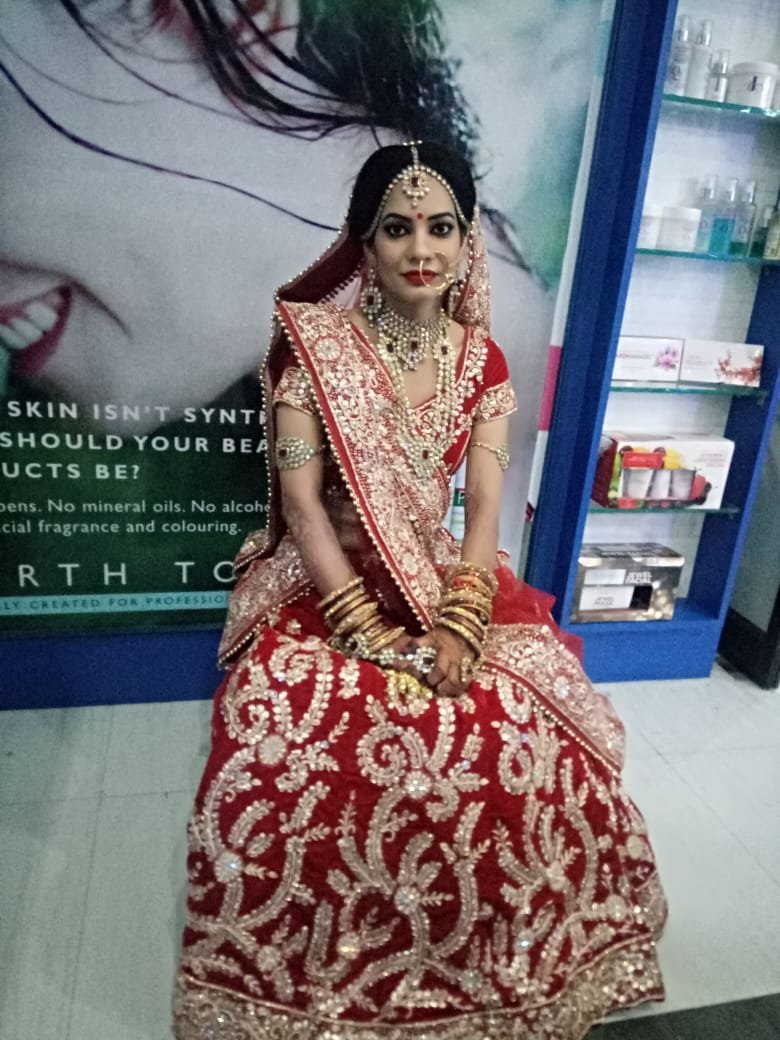 Party Makeup
The holiday season is full of a lot of things that would require your look to be on point. Professional, familial and friends' holiday parties, lots of photo ops, vacations and appearances mean that your party makeup looks are going to get a lot of rotation. Interesting ideas of party makeup looks are always good to have in mind, especially around the holidays.
Air Brush
It is a newer technique in which make up is applied to the face using special equipment. Liquid make up products are sprayed directly on the face using a special airbrush. This ensures an even coating of the makeup. It is a blessing for the brides who have oily skin as airbrush products have mattifying agents.
Destination Makeup's
Are you getting married in a tropical paradise? Or maybe a gorgeous Goa? When planning a destination wedding, figuring out who will do your makeup and hair can be stressful. We love to travel, and are passport ready to accompany you on what will be one of the most memorable trips in your life. Our goal is to ease any concern regarding your wedding day beauty experience and to create peace of mind that you are working with an artist who is familiar with not just wedding makeup, but YOUR wedding makeup and vision.